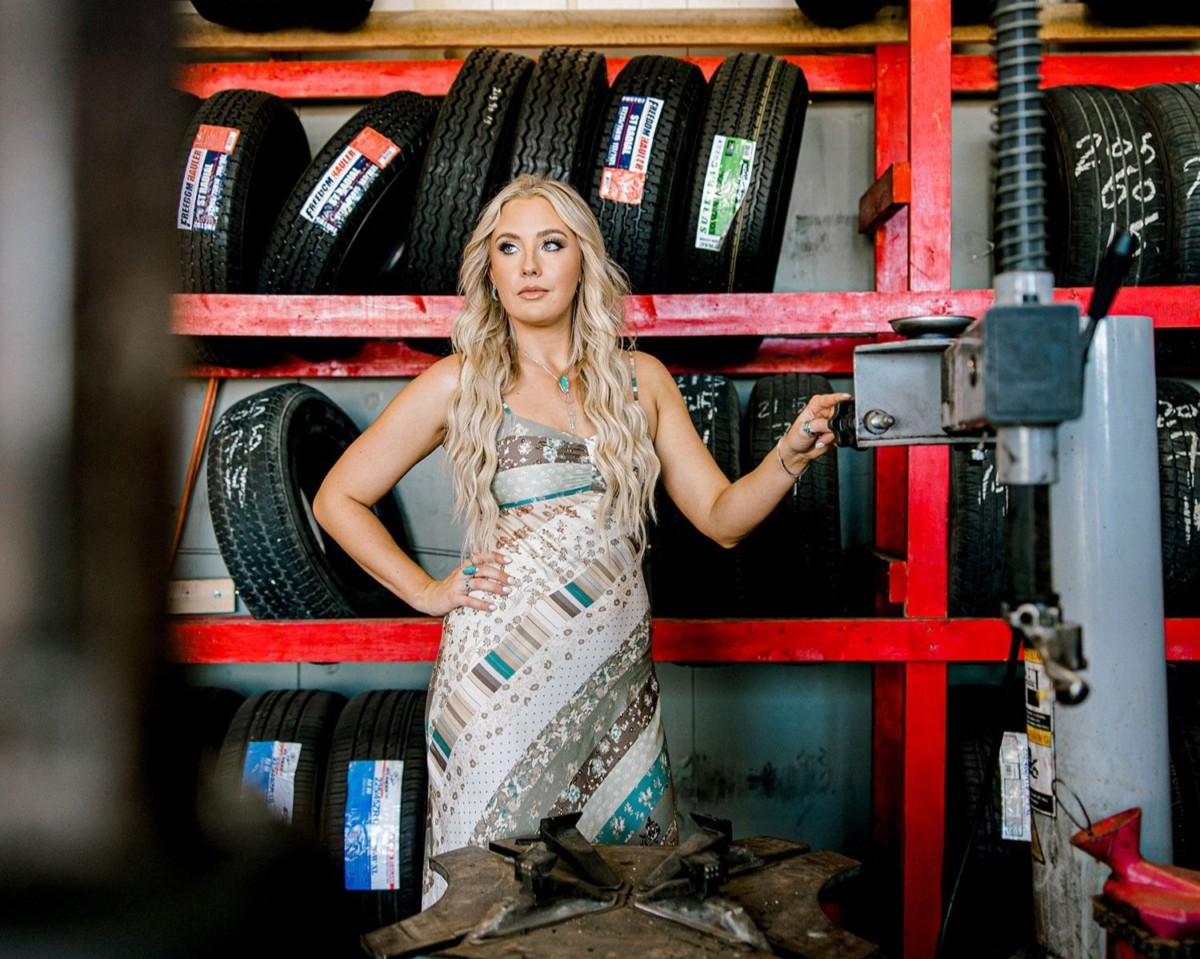 Tori Martin carries a sense of maturity…
THAT CAN ONLY BE FOUND THROUGH A WEALTH OF LIFE EXPERIENCES, AND IT IS UNDENIABLE IN HER ARTISTRY.
While only in her 20s, she brings a fresh perspective and a sense of authenticity with her every time she hits the stage. Sharp sophistication meets humble nature, for this true entertainer who is equal parts exciting and relatable. She dazzles with her high energy performance numbers but is just as confident stripped back allowing her powerhouse vocals to shine. From early life on the sunny shores of Florida, to establishing family roots in Texas, each and every moment had a profound influence on the artist she is today.
Her story begins at a little country & western bar called Desperado's. Tori's Paw-Paw was the proprietor of that bar and also happened to be a fiercely passionate music fan. He raised her on the classics, like Johnny Cash and Tammy Wynette, and was the first in her family to recognize her talents. When she was just 8 years old, his belief was further bestowed upon her when he purchased her a guitar further encouraging her to follow her dreams. That set the trajectory for the rest of her life.
Having to move frequently comes with growing up a military kid. While no easy feat, it proved to be the perfect training ground for a career in entertainment. Tori shares: "Some of the greatest things I've learned from being a military brat is honor and perseverance. I strive to do all things with honor and excellency in my music career."
She first found her voice at a local church, but the now seasoned performer had the opportunity to hone her skills as a teenager around the Texas Opry house circuit. Tori fondly recalls that experience: "They're a dying breed now, but the Opry houses had some of the best musicians there were to offer. They were slick and helped me get used to playing with a great band at a young age. I sang country standards and it really made me fall in love with the genre more at that age."
It was the success that she found in Texas that propelled her to move to Nashville – and in 2017, she took a leap of faith without knowing a single soul. Armed with the positive outlook and life motto of "just show up," she put herself out there and quickly began hanging in circles with some of Nashville's most awarded songwriters. It was a chance meeting at a mixer that led to working with producer, Bill Warner. She signed to the Nashville based indie label, LuckySky Music, and together they are carving a path that is uniquely her own. Her latest single, Steppin' In It, has a modern traditional country sound, steeped in her roots as a singer and true blue Texan.
Armed with the confidence and courage to leave a mark on the format, the future proves promising for the young entertainer as she prepares to bring single, Lucky, to radio this summer. She explains: "My greatest dream is to share what I love to do with the world, and that is to sing and make music. I love to be on stage and connect with my fans. To me, that's home."
When she's not on the road, Tori enjoys spending time with her husband and their two golden retrievers, Duke and Daisy. Always on the pursuit to express herself creatively, she is also a talented and experienced interior designer.